GLOBAL VILLAGE HAWAII is an official Cambridge Exam Center and a provider of Cambridge Exam Preparation programs in Honolulu!
---
Why take a preparation course?
 Benefit from teacher feedback for score improvement
 Get intensive skill practice for all components of the Cambridge Exam
 Track your progress easily with practice exams
 Build familiarity with the exam format
 Gain the confidence you need to use English in real situations!
Why Cambridge English?
Cambridge certificates are widely recognized by educational institutions, employers, and governments around the world.
Cambridge certificate is a valuable asset for studying abroad or working for an international business
The Cambridge certificate you earn will be valid for life!
---
GV offers the following two courses, FCE and CAE. The guideline for each level is as follows.
Cambridge Exam FCE (B2 first) The FCE (First Certificate in English) proves you have the language skills to live and work independently in an English-speaking country or study in courses taught in English.
Cambridge Exam CAE (C1 Advanced) The CAE (Certificate in Advanced English) is the next level exam after the FCE in the Cambridge suite of exams. It is proof of high-level achievement in English learning.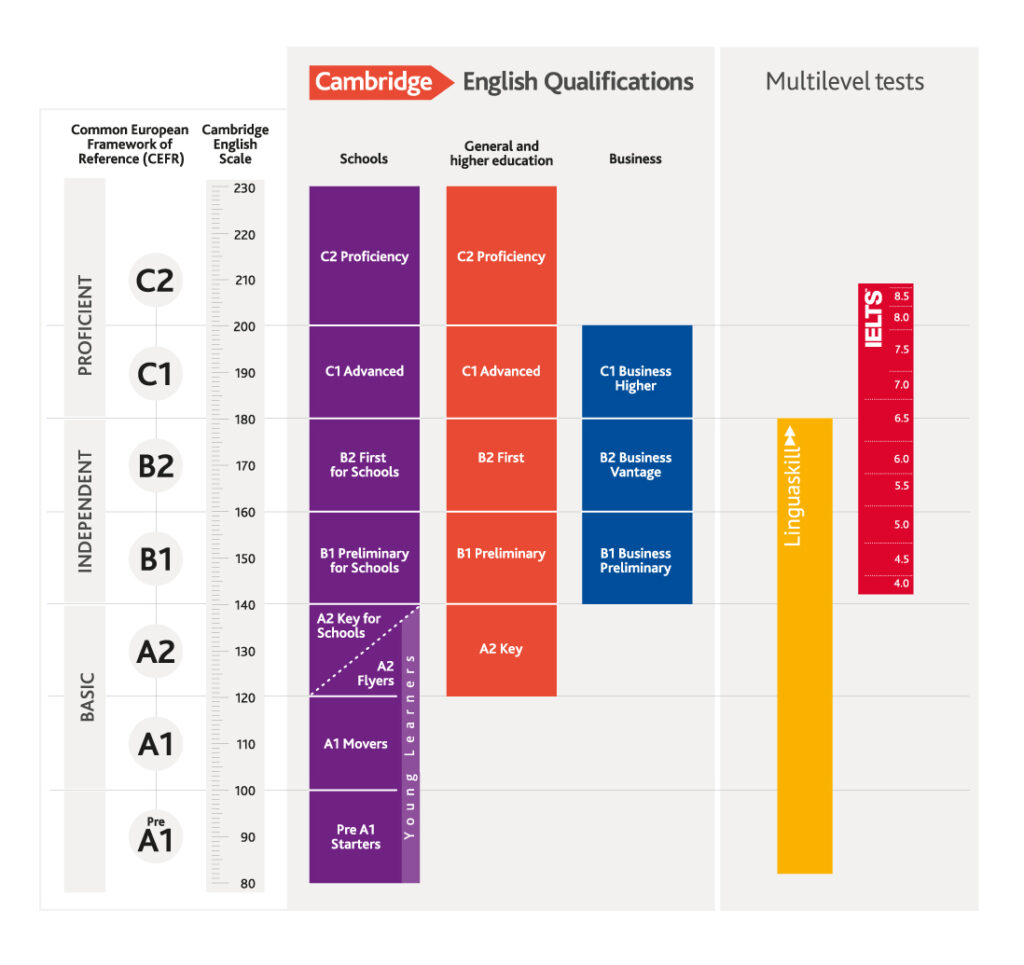 ---
This intensive study program focuses on the Reading, Writing, Use of English (grammar), Listening, and Speaking sections of the test. There are practice tests leading up to the official exam date set by the University of Cambridge. Following the exam, students will be issued a certificate from the University.
---

Cambridge Exam Preparation
: Click here for a brochure with more detail

2023 Program Schedule:
Click here for the exam dates for each program.