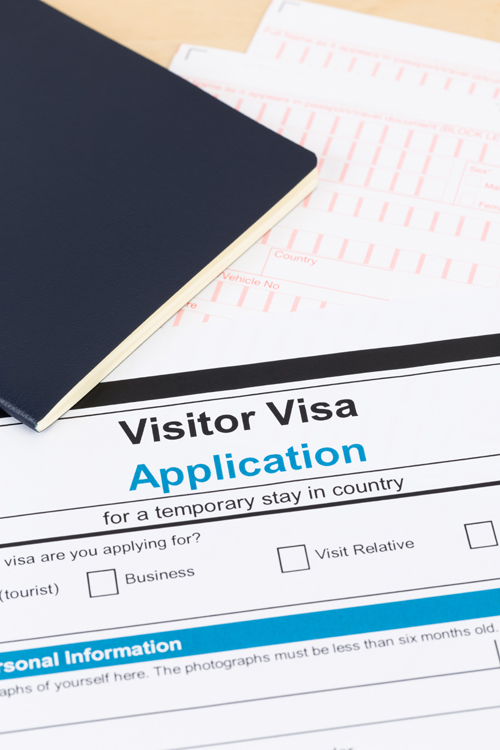 Do I need a student visa?
VISA INFORMATION
One of the important things when considering studying abroad in Hawaii is a visa. There are two types of study, one that requires a student visa and the other that does not, depending on the length of stay and class hours. You can study abroad at GV by either method, but it is important to choose a plan that suits your study abroad goals.
Students fall into one of the following two types in terms of how many lessons they take in a week.
PART-TIME: For programs less than 22 lessons per week
If you wish to study less than 18 hours a week in terms of the number of GV lessons then this is less than 22 lessons a week and is considered part-time study. You do not need to obtain a F-1 student visa for part-time study. For pat-time study, depending on which country you are from, you may not need a visa(visa waiver countries) or you may need tourist visa (non-visa waiver countries).
FULL-TIME : For programs more than 22 lessons per week (18+ hours per week)
If you study 18 hours or more a week, you will need to obtain a student (F-1) visa. Programs and courses that meet these conditions are called full-time courses, and students who take full-time programs are called full-time students.
General English Program(GEP)
GEP 16 lessons per week/ 20 lessons per week  >>> PART-TIME *Visa Waiver or Tourist Visa
GEP 25 lessons per week >>> FULL-TIME *F-1 Visa required 
NON-F1 VISA STUDENT
Visa Waiver Students from certain countries may study part-time on the visa waiver program.
Students receive a visa waiver stamp from the US Immigration Service at the US Port of Entry for a length of stay of not more than 90 days. Visa waivers cannot be extended.
Students visiting the US may also study part-time on a B-2 tourist visa. Students may apply at the US Embassy or Consulate.
F-1 STUDENT VISA
Students who intend to study full-time (18 or more hours/week) must obtain an F-1 student visa.
To issue an I-20 form, US Immigration requires that the student provide a copy of a bank statement, birth date, home address and country of birth & citizenship to the school.
For further information to learn about the visa process and rules, please go to the US Travel Visa and Embassy website at: https://travel.state.gov/content/visas/en.html OR visit the Study in the States website at: https://studyinthestates.dhs.gov/students
You may also contact Global Village Hawaii for assistance.