Global Village Hawaii kicked off 2023 with some exciting tour groups from various countries. Students studying with these tour groups enjoyed their customized English study programs and participated in fun activities.
Rock Climbing Activity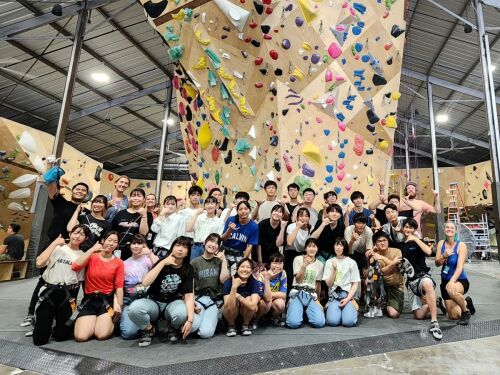 Students taking a break from their rock climbing activity to take some photos.
Science Activity
Students building a roller coaster to understand the effects of kinetic and potential energy in their Science Avtivity.