STUDENT SPOTLIGHT: Rico
Rico is one of our General English Program students. From his first day, Rico has been living his study abroad life to the fullest. He's participated in many activities and explored the island, but he's also made the most of his studies; advancing his English level from 3 to 5 in the 4 months he's been here. Here are some additional highlights he shared regarding his experience so far: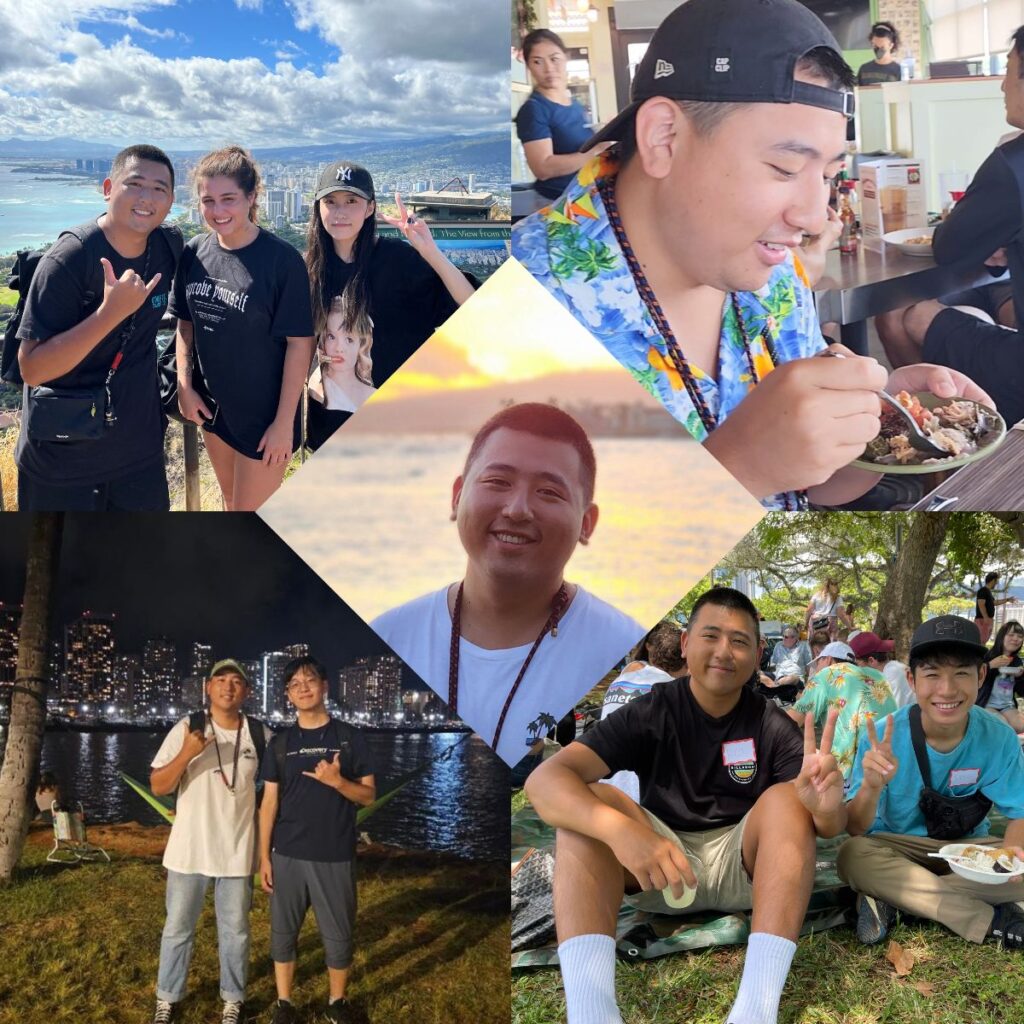 Q: Hey Rico, how has your experience been with GV so far? How are your classes going?
A: This is my first time studying abroad, but I am enjoying studying abroad at GV Hawaii. It is fun to learn English with my friends and teachers. They are very nice and friendly… Teachers are kind and friendly, patient [with] everyone. I can ask questions… [and] …they give clear and detailed explanations… there are [also] fun activities in the class. I can interact with students from various countries. I improved my English by talking to them… .
Q: What about outside activities, like the one's offered in the Activity Calendar? Any favorites you'd like to share?
A: I liked the sunset picnic activity and the annual potluck picnic in August. Many students came to the activities, so we could have [a] fun time together and get to know [each other] better.
Q: I heard you are staying at the Seaview Dormitory, which was arranged through GV Hawaii. How is your experience so far?
A: I stay[ed].. at Seaview dormitory. Good location…not too far from GV Hawaii [about] 10-15 minutes by bus. The neighborhood is safe and very quiet. I like staying at Seaview [it's] better than staying in Waikiki area because I can sleep well and fell relaxed. I cook dinner almost every day… [and] share the kitchen and bathroom with other students who goes to UH or other ESL schools, but there is no problem.
Q: One last question, do you have any final advice for student's thinking about studying English at GV Hawaii?
A: GV Hawaii [has] many activity options. You can join with your friends after school and experience traditional Hawaiian activities such as ukulele, Hula and surfing. In class, you can learn English with fun teachers. Students here are very kind and friendly. It won't be boring to study at GV Hawaii.