Sunset Catamaran
Enjoying the winds at sea and sipping a cocktail is one of the most popular experiences in Oahu! And of course, nothing beats the colors of a sunset!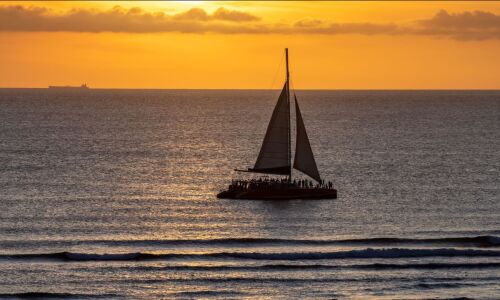 Polynesian Cultural Center
Students visited the Polynesian Cultural Center, an interactive experience that showcases the different cultures of Polynesia. Students booking this activity with GV have fun watching the hula shows, canoe rides and delicious food!