Cambridge YLE & TLE Highlights
Our summer Cambridge Young Learners (YLE) and Teen Learners (TLE) Programs for 2023 have come and gone and were filled with magical moments! Students got to meet students from other countries and created lifelong friendships while visiting many of the island's popular attractions, including The Children's Discovery Center, Sea Life Park, Pearl Harbor, a Glass Bottom Boat Tour, and Wet 'n' Wild, Hawaii's only water amusement park. They even visited the iconic Leonard's Bakery and tasted delicious malasadas! Students learned about Hawaii's history and culture by visiting the Polynesian Cultural Center and Bishop Museum and by learning firsthand how to dance hula, and Hawaii's most popular water sport: surfing. Lastly and most importantly, the students were constantly encouraged to use their English during classes and activities. We were very impressed and proud to see everyone improve their English communication skills! This summer has been nothing short of remarkable!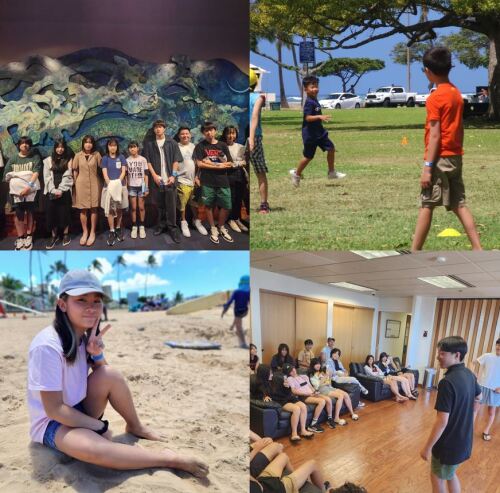 Checkout more of the wonderful and fun adventures HERE.