"GV Hawaii Student Spotlight"ということでGVハワイ校の生徒さんの体験談をご紹介させていただきます!
GV Hawaii was very honored to have Irina SHCHIPANOVA as a student over the past months. Irina is from Russia and earned the 'Multicultural Award' during her studies at GV Hawaii. Here's what Irina had to say about her time in and out of school.
1. What did you like about GV Hawaii and your classes?

"In GV Hawaii I liked personal attention to every student, friendly atmosphere and that now I have friends from different countries, which gives me an opportunity to continue practicing my English. I also liked the convenient location of the school, good and very friendly teachers, regular assessment tests that helped me in my studies."
2. What did you like about Hawaii?

"Firstly, it is always sunny in Hawaii and the weather is very nice. Also, there are a lot activities in Hawaii, we can go for a walk to the beach, go swimming in the ocean, go hiking, surfing, bike riding. There are wonderful sunsets here. Hawaii is an amazing place!"
3. Would you recommend someone to come and study at GV Hawaii? If so, what advice would you tell that person?

"I would definitely recommend GV Hawaii to a person who studies English and wants to improve the speaking skills, because GV Hawaii gives a wonderful opportunity to start speaking freely. My advice is not to hesitate to call or write to GV Hawaii, the people who work there will always help you choose the right course, the appropriate length, level and form of studies – online or offline."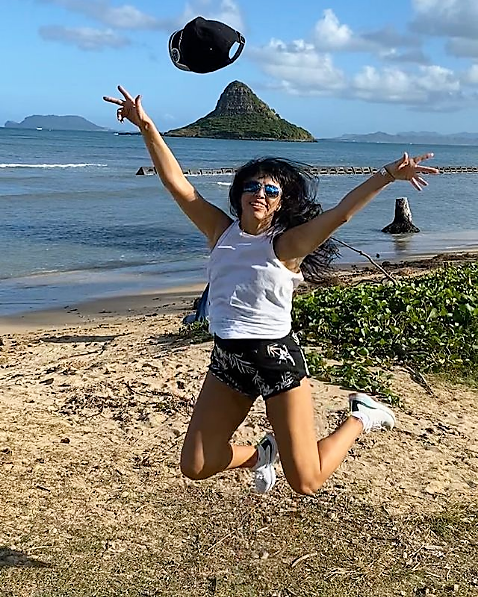 Listen to Irina's advice and contact GV Hawaii today to book your dynamic study abroad program!
GVハワイ校のスタッフはとてもフレンドリーで親切!そんな感想をいただけて大変嬉しく思っております。
Irinaさんまたスタッフ一同ハワイでお待ちしています! Mahalo!